Skip to Main Content
It looks like you're using Internet Explorer 11 or older. This website works best with modern browsers such as the latest versions of Chrome, Firefox, Safari, and Edge. If you continue with this browser, you may see unexpected results.
Emerging Women Composers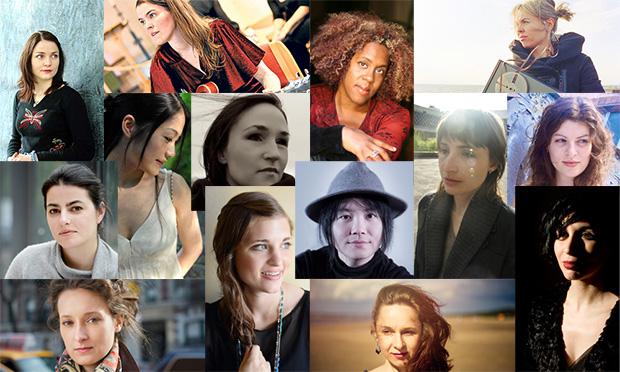 Top: Helena Tulve, Hafdis Bjarnadottir, Errollyn Wallen, Nicole Lizée
Middle: Dobrinka Tabakova, Aya Nishina, Anna Thorvaldsdottir, Wang Jie, Rose Bolton, Julia Adolphe
Bottom: Zosha Di Castri, Molly Joyce, Santa Ratniece, Leaha Maria Villarreal
Welcome
This research guide can be used to facilitate research for the Women Composers class.
You can also use this site to find general information about important library services.
Please contact your librarian with any questions:
Joe Tucker jtucker@bennington.edu